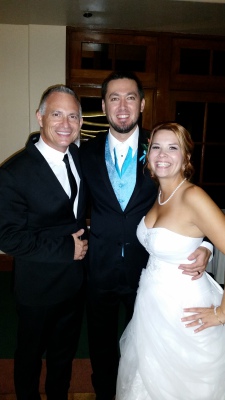 Reviews
Don Y. on June 19, 2015
I was task with the entertainment for my niece's wedding.

Fortunately I discoverd Acclaim Music Services and Tony Capko. He personally DJ'd and MC'd the big day and he was amazing!

Reasonably priced, prompt and professional in every way, (He was especially patient with Uncle Walter who want nothing but Sinatra!)

He handled all the pivotal moments like a master craftsman. His extensive playlist pleased everyone and was happy to incorporate some of our special requests as well.

Such a pleasure... Highly recommend!
Tanya C. on July 2, 2015
Tony was outstanding!
My husband and I were having a birthday party and looked everywhere for a band - we saw Tony and his group on THUMBTACK.
We decided to give him a call...from the moment we spoke - I could feel that he was the one. I didn't know much about him or even have to know much - I could feel that he was the one. Of course - sometimes are feelings are wrong - not with this amazing musician.
We fell in love with Tony and his music and feel like we are long time friends.
 
I recommend Tony with 5 STARS! 

Great guy. 
Man of his word. 
Great music. 
Hassle free. 
Thanks Tony!
Chalese M. on June 22, 2015
SO VERY PLEASED!!!

How to find a DJ? How much does a DJ service cost? Pinterest, Google, FB! We searched and researched the entire area from the AV to Bakersfield for just the right fit and FOUND IT!
Tony's service completely HIT THE MARK!
Tony was the perfect DJ for our setting. He was kind, attentive, and professional. He was engaging without being intusive. He paid close attention to our needs and desires, and successfully accomplished them!
Tony's cost for service was very fair and well spent. From cocktails to dinner and dancing ...all music selections worked together perfectly to create our desired atmosphere. Our daughter's wedding ceremony was traditional in style, and Tony helped to create a comfortable, upbeat, celebratory wedding reception that had everyone dancing and smiling!!!!
We will FOREVER cherish the memories made.
We feel like we've made a new friend and can't wait for the next event!

THANKS TONY!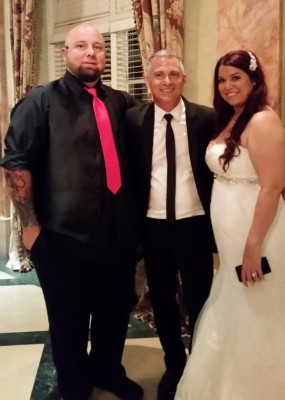 Ken T. on March 2, 2015
Hiring Acclaim Music Services for my DJ/MC and Live Music for my special event surpassed all my musical expectations!

The live band was spectacular!
They were set up before any of the guest arrived, looked great in there tuxedos and played everything we wanted to hear. They added ambiance to our cocktail and dinner hour that was nothing less then elegant and romantic.

The DJ service was equally professional by guiding us through our day with his great personality and playing all our requested music at all the right moments.

My whole day was so flowing that I never had to think about anything other then having the time of my life.

So would I recommend Acclaim Music Services to anyone having a wedding or a special event? Absolutely...They were the best!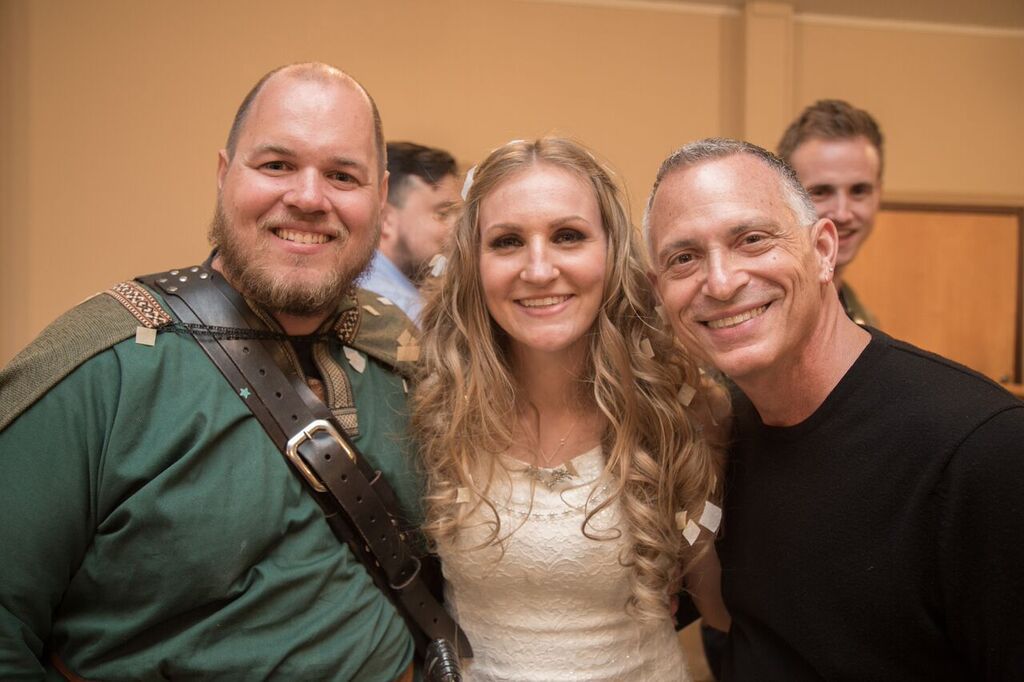 Bill Groves - Father of the Bride
The Band and DJ service Band was great!
I have never seen a band engage the guests of a wedding as Tony and his crew did. His music was welcomed by guests of all ages and they were asking for more.
They are great musicians.
If you want a memorable event that is talked about long after its's over - HIRE Acclaim Music Services... They will make you look great!
Peggy Groves  May 23, 2014
We are getting ready to leave for our honeymoon, but we just had to send our last thanks to the DJ and the band for making our wedding turn out so amazing.
We hope you had a blast as well and hope you get lots of business from some of our guests. You surpassed our every expectation!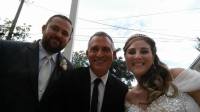 Megan and Kevin C. on September 13, 2015
Tony! First of all thank you so much for such an amazing night!
We are still receiving comments from our guests about how awesome our wedding DJ was!
We will definitely be recommending you to friends!
Such a memorable night!
Thank you again!!!!
Megan and Kevin Crowe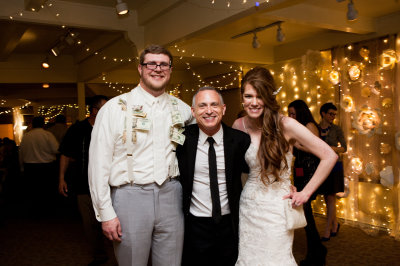 Marcy and Dustin  January 23, 2016
Tony! Thank you so much for DJing our wedding. You are an awsome DJ and MC, so easy to communicate and plan with. You played everything we wanted to hear and more,
We are so thankful for you!
God Bless,
Dustin and Marcy